Lake Martin Pirate Day is the start of a new tradition. Shellee Smith, who's hoping to extend the boating season a few more weeks posted on the Lake Martin Boaters Facebook group her idea…  "For National Pirate day, We pirates will be enjoying this extended water levels! If you see our Pirate Flag, wave us down. We might even have some treasures aboard for your kiddos! But don't be shocked if we are actual pirates!"  They will be in the Blue Creek area around Crown Point, Bluffs and Chucks Marina starting at 11 am.  Shellee will be passing out goodie bags for the kids.  You won't be able to miss their boat, I mean pirate ship!  They will post a photo of their ship on Lake Martin Boaters on Sunday morning so you know what to look for! 

Trey Barden of Bluffs Daiquiri Bar at Harbor Pointe is joining in the fun as well.  Barden says they will be dressed as pirates and will have treasures for the kids and drink specials for the adults.  Sunday Funday with a twist! 
If you are up for an adventure, you can find pirates around the lake as well…  Lake Martin's Pirate Island… They have been shipwrecked there for years guarding treasure.
32.89020° N, 85.92411° W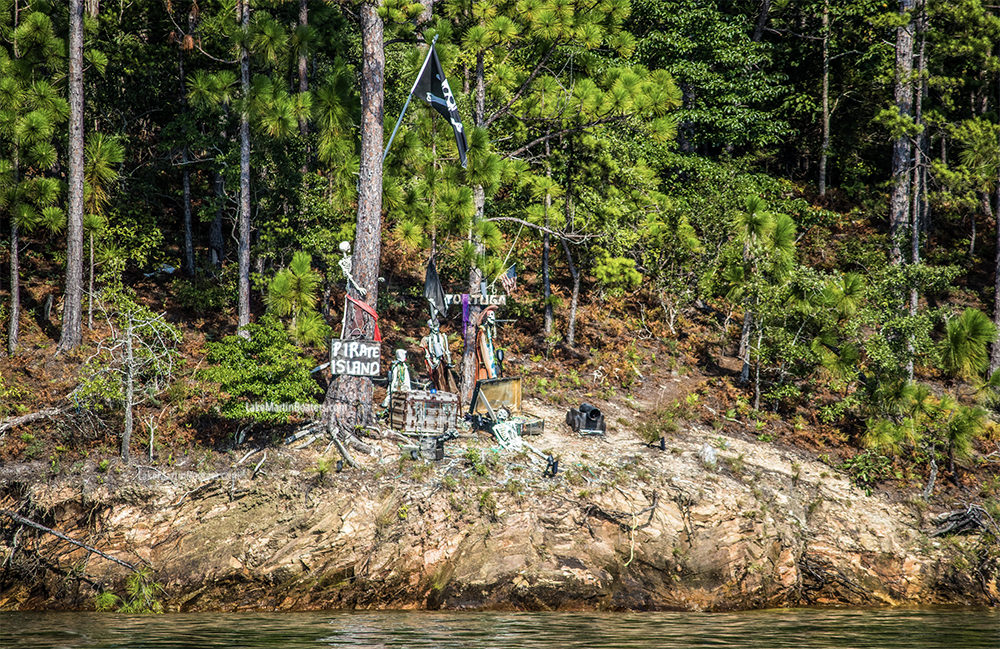 Arrrrrr Mateys…. Have a fantastic adventure on Lake Martin Pirate Day and share your adventures with us on the Lake Martin Boaters group!