Lake Martin Food/ Snack Boats
Check out the floating food and snack boats that change location around Lake Martin.   For stationary RESTAURANTS, Click HERE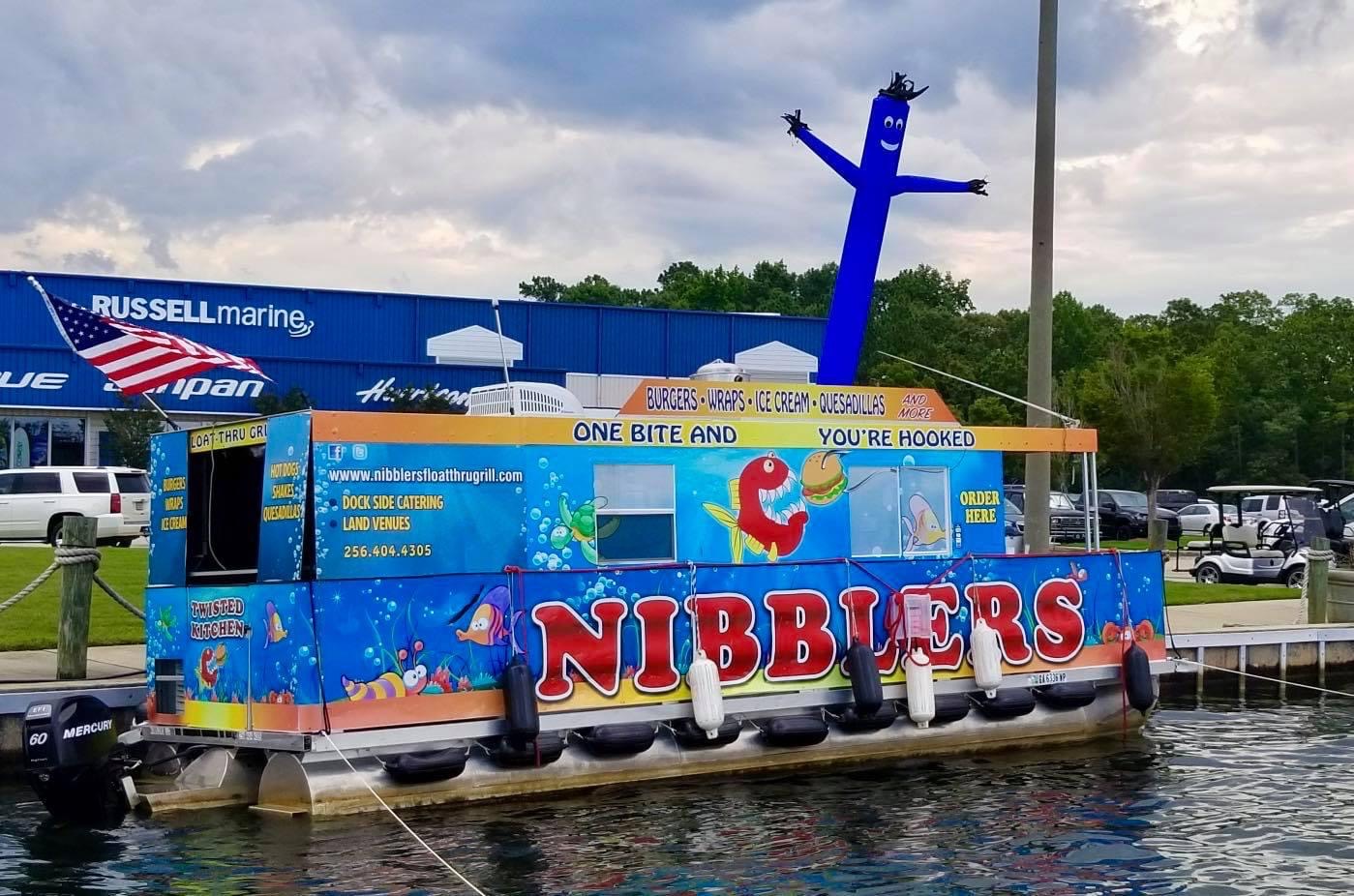 Nibblers Float Through Grill
On-the-water Food Service! It's like a food truck, but it's a boat! Nibblers can be found on thr wall at the Ridge Marina or at Chimney Rock most weekends during the summer.  Check their Facebook page for locations and menu updates.

The Snack Shack Boat can be found by Woods Island, Young's Island and Peanut point.  The have drinks, ice cream, chips and more.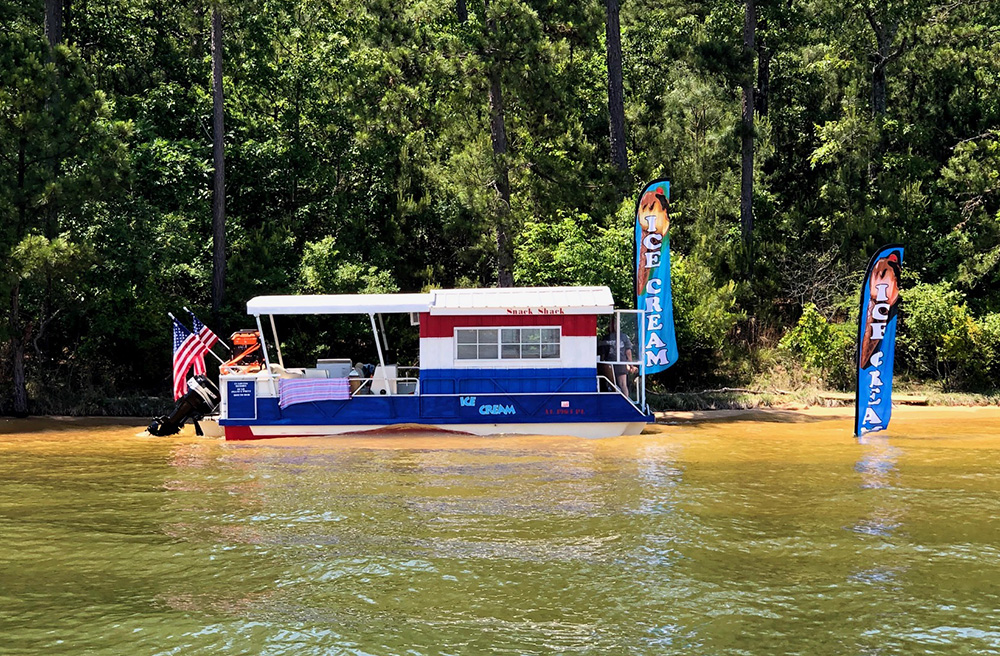 Yellow Top Ice Cream Shop
A fun family business, floating in boating season on the waters of Lake Martin! Look for the double yellow bimini tops! Listen for the happy ice cream truck style music! A happy GrandPop and Grandma selling delicious popsicle treats.  Based out of Maxwell Gunter they can be found all over the lake.

Blue Ribbon Dairy Homemade Ice Cream Boat
ClawDaddys Crawfish Boat